The weather is so dry now that I can feel microscopic pieces of my skin lifting up and leaving my body on the wind, like one of those Mummy movies where the dried up creature disintegrates before the eyes of shocked adventurers. That's me right now.
And I am obsessed with the idea of humid tropical climes that smell of plumeria and salt. Of sand that radiates undulating heat as it gently dips down under clear water. Of snorkeling with colorful fish- did you know they like cheese-wiz?- and darting through the water with the help of powerful plastic fins that force you to clumsily walk backwards in and out of the waves. I want to spend a couple hours on a beach towel under palm trees, listening to the waves and writing down original descriptions of tropical paradise – no more "lush," "tropical," "jungle," "azure," and "crystalline waters" for me. I could ditch those overdone words and think up clever phrases to capture the glorious feeling of sun, salt and sand on skin.
I want to go to Kauai. Badly.
So I've done some research, and it turns out that the perfect time to go is during the first two weeks of April, or the last two weeks of May through the first week of June. This avoids the summer rush of Americans, and the mid-April to mid-May rush of Japanese tourists on holiday. In other words, it's the off-season. And while rates don't really ever plunge in Hawaii, they subtly bob their heads for these few weeks in Spring. Memorial Day serendipitously lands on the last Monday of May, which means I'd have to spend one less precious vacation day, and fixes my target dates from Saturday, May 23rd through Saturday, June 6th. So why haven't I bought my tickets yet?
The boyfriend…
Wants to go to Yosimite in May and hike up Half-Dome with his friend. He wants to camp in early spring weather that is so cold that some campers leave after a few days, even though they made their reservations 6 months in advance, and try and book at a hotel. Spring, when bears are hungry from their long winter hibernations, when some passes are still closed to cars due to snow.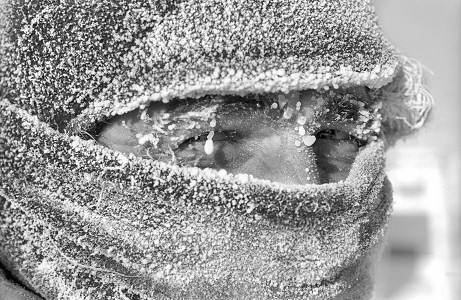 And he wants to camp. To add injury to irritation, he wants to hike Half-Dome, a 8,842ft tall granite rock, even though he is in no better shape than I am. All of this I would support…from my hotel room anyways…if it weren't SMACK in the middle of my Hawaiian vacation. And that Half-dome hike takes a full day, from 5am to 6pm, which does not sound fun to me. Wandering around by myself waiting for the boyfriend to come back for that full day (if he comes back) does not sound fun either. That's one day, at ~$100 per night, of my precious little vacation time. Or I could sit home.
Maybe there's a third option - there is an inexplicably placed holiday on March 30th that might make it possible for me to go to Kauai through the first two weeks of April. This avoids the last two weeks of April when the Japanese tourists make their annual holiday migration, and it's the start of Hawaii's dry season (when it rains *less*).